Re-use Hawaii Partners with Resort Group in Ko Olina Deconstruction Project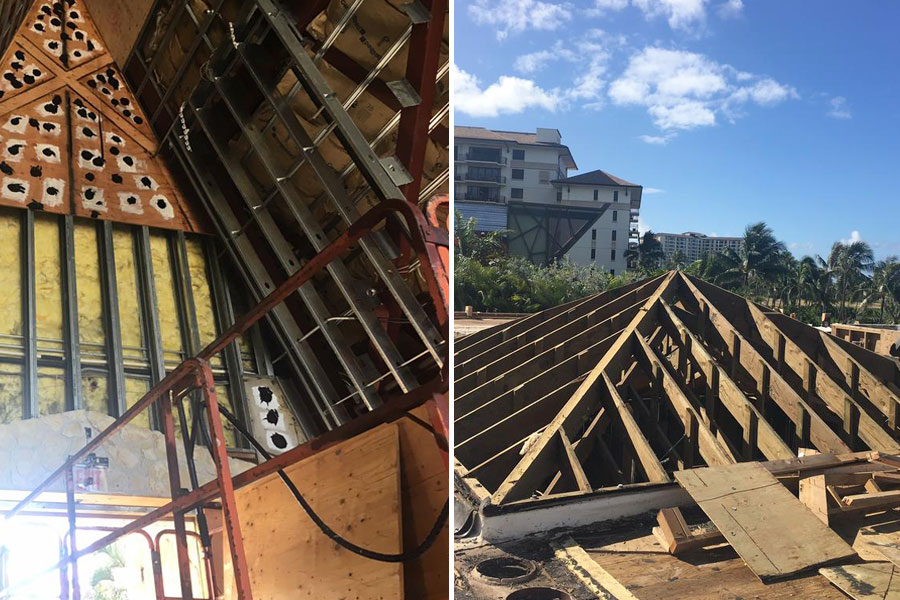 Re-use Hawaii, a local recycling and deconstruction non-profit organization, has partnered with the Resort Group to take down a chapel, greeting pavilion and reception hall in Ko Olina, to be part of the future Atlantis Resort.
"This is our second largest project, and we are really touched that the Resort Group brought us on as the contractor and had the confidence that we would be able to do it in the time allotted," said Quinn Vittum, executive director of Re-use Hawaii.
"The material is only about eight years old, so it is unusual for us to see the material in such good condition." A team of four has been working on the project, which began in January and is expected to be completed this month. The 500-square-foot greeting pavilion has already been deconstructed, and material has already been purchased from the site, including all of the pews from the chapel, which is owned by the Resort Group.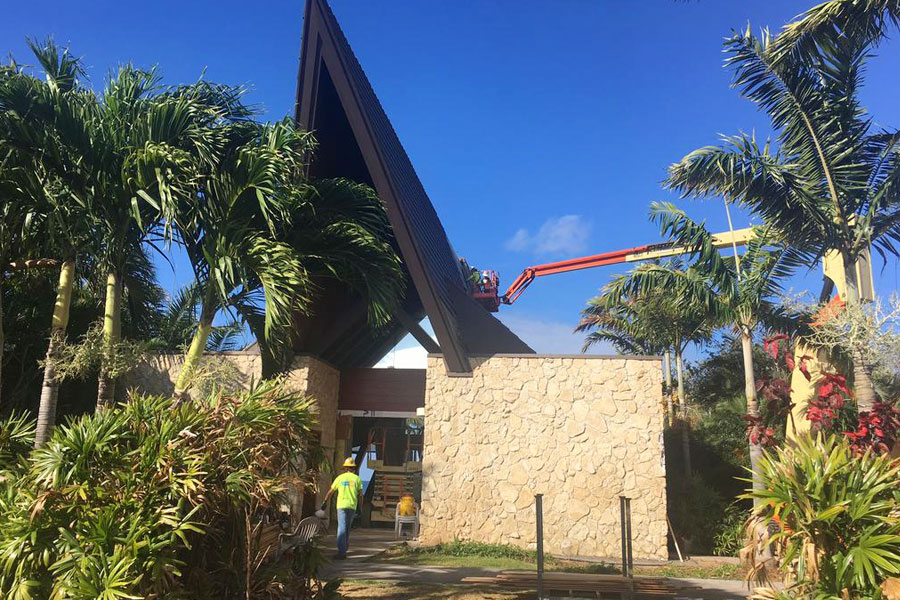 The new resort, owned by Kerzner International, will be the first Atlantis Resort in the United States, and will be 26.3 acres. It will include a total of 1,324 hotel rooms and luxury residences, an aquarium, a wedding chapel and a water park. Individuals have also purchased tiling and material from the 6,000-square-foot reception hall, which included an Alan Wong-style kitchen.
"We have reached out to Mao Farms to see if they are interested in purchasing some parts from the kitchen because they are such a great local organization that always gives back," Vittum said, adding that they plan to reach out to local restaurants to see if they are interested in purchasing other kitchen appliances and materials. The organization expects to recycle 70 to 80 percent of the site, and the material will be sold from its redistribution site in Kakaako.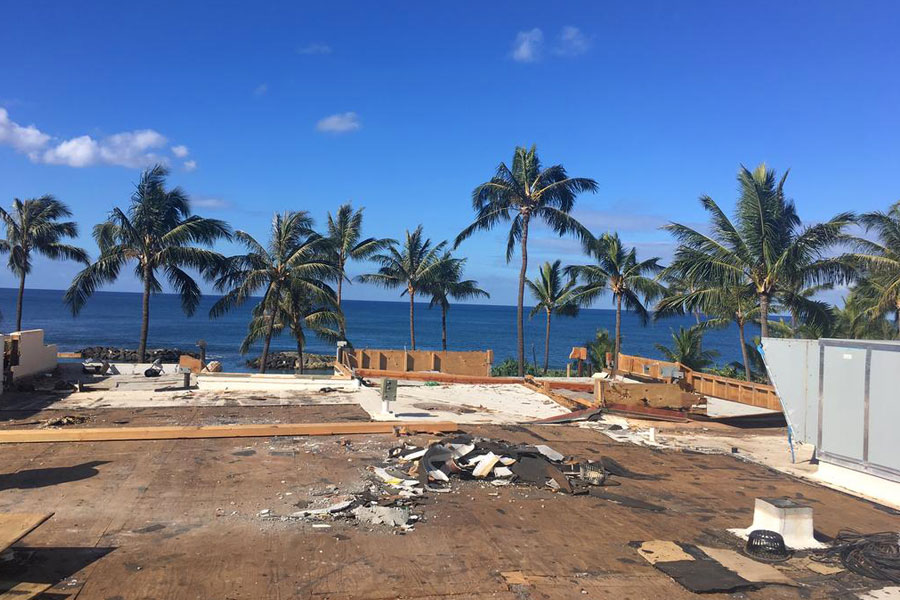 "Not only is this a good way to recycle material and keep it out of landfills, but it is also a cheaper way to buy materials for construction," Vittum said. Re-use Hawaii, which turned 10 in October, has recently added workshops and other offerings to its warehouse, such as a tool library, offering tools and workshop space to the public for a small rental fee.
The nonprofit is asking for state funding for the first time to help with its facility, requesting nearly $250,000 from the Legislature.
---
---