China Oceanwide Committed to Building Hawaii Atlantis Project as Pacific Links looks to sell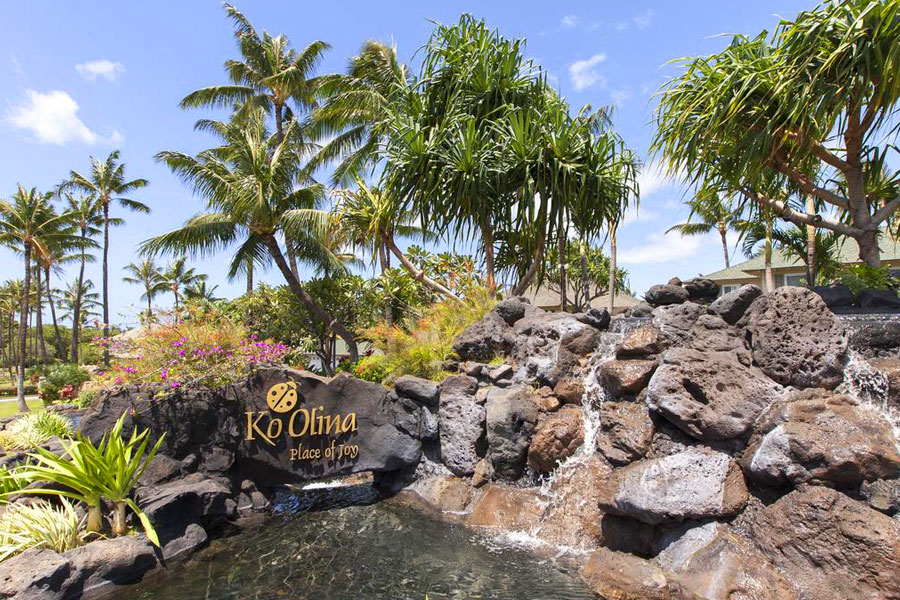 The master developer of Ko Olina Resort says China Oceanwide Holdings intends to hold on to the last two undeveloped oceanfront sites at the Hawaii resort. One of those sites is slated to become a 1,400-room Atlantis Resort, despite moves by other Chinese investors to sell off billions of dollars in commercial property in the United States. Jeff Stone, CEO of The Resort Group, told Pacific Business News this week that he could "confirm China Oceanwide has no intention of selling its Ko Olina properties," which the company bought in 2015 and 2016 for more than $424.4 million.
Oceanwide recently halted work on the $1 billion-plus 640-foot Oceanwide Plaza tower in Los Angeles and last month sold a partially built 910-foot, 61-story tower in San Francisco for $1 billion, taking a $276 million loss. But Stone said he and his company are working closely with Oceanwide's Honolulu office to move the Atlantis project forward.
The company received a sewer connection approval from the City and County of Honolulu in September for a 1,400-room hotel with 37,500 square feet of retail; 1,200 restaurant seatings; an aquarium and pools on the Atlantis site, but there is currently no timetable for when construction will begin.
"We (The Resort Group) are working with their Hawaii team on all design and engineering aspects for Atlantis and planning of its other projects within our Ko Olina master-planned community," Stone told PBN in an email. "Unlike [San Francisco] or [Los Angeles] we have no debt or liens on our Ko Olina lands with China Oceanwide. We are solid and focused on all levels."
That's not necessarily the case everywhere. Chinese investors sold $20 billion more in U.S. commercial properties than they bought last year, according to a report in The Wall Street Journal, citing data from Real Capital Analytics.
Another Hawaii resort project with China ties - the Makaha Valley Resort, where Tiger Woods and his firm TGR Design were to build their first Hawaii golf course - went on the market this week with CBRE with no asking price.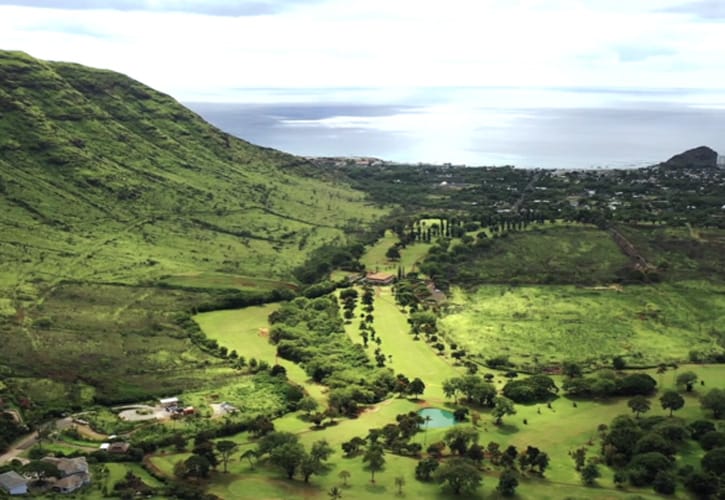 Pacific Links International President and CEO Rudy Anderson attributed the decision to reconsider the Makaha project to the economic forecast in China over the next three years, "and we have concluded that recapitalization utilizing non-Chinese sourced capital gives us the best chance to achieve our vision for the destination."
"Chinese companies with offshore holdings are currently facing pressures as the government increases capital controls in response to macro-economic issues and the depreciation of the national currency, the renminbi," Anderson said in a statement. "Many companies are looking to alternative sources of financing major projects as moving money out of the country becomes more difficult, and Pacific Links International is no different in this regard as its primary source of revenue is generated in mainland China."
China Oceanwide Holdings bought the Atlantis site at Ko Olina Resort - three parcels totaling 26.27 acres between Aulani, a Disney Resort & Spa, and the Beach Villas at Ko Olina - for a total of $232.5 million in September 2016, according to public records. Stone cited construction costs - Honolulu's are the third-highest in the nation - as the reason for the project's delays.
"Our development delays have to do with Hawaii's increased cost of construction which has jumped significantly since we finished our Aulani Disney Resort and Four Seasons Ko Olina," Stone said. "As many projects in Honolulu near completion, this will allow for construction costs to stabilize." A recent economic analysis found that future development at Ko Olina will generate $9.5 billion in total economic impact, with $8.8 billion in direct spending and 40,642 direct jobs.
"Our mission of over two decades will be to continue to create great jobs for the communities of the West side of Oahu and the Second City [of Kapolei]," Stone said.
---
---