Atlantis Resorts Eyeing Expansion to Hawaii at Ko Olina Resort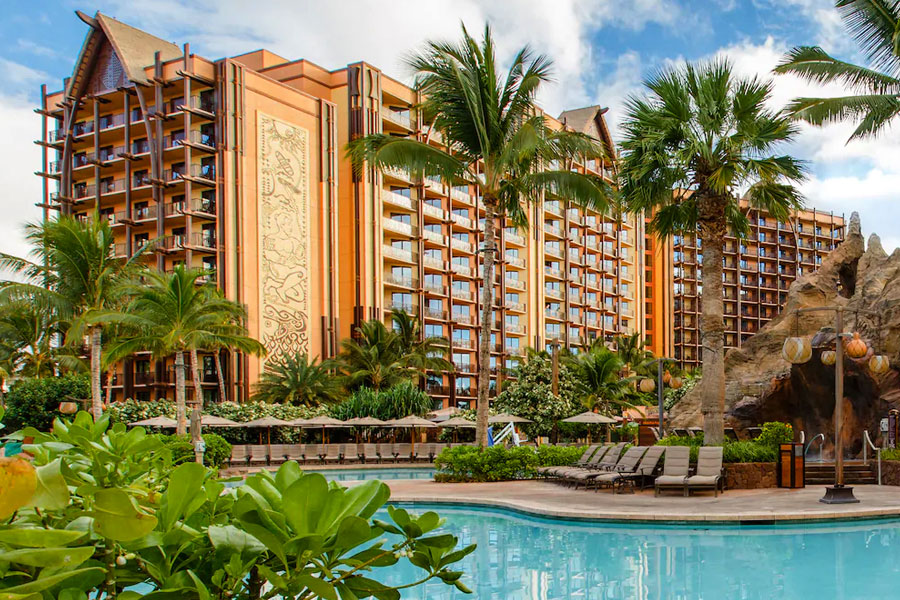 Atlantis Resorts, a global luxury resort brand that specializes in "entertainment destination resorts," is likely finalizing a deal to open its first resort in the United States in Hawaii at the Ko Olina Resort in West Oahu, multiple sources confirmed to Pacific Business News.
Sources close to the situation tell PBN that Atlantis Resorts, a subsidiary of Kerzner International Resorts, is working out the details for a contract that involves a vacant parcel next to Disney's Aulani Resort, half of which is owned by Shirokiya owner Takeshi Sekiguchi, one of the original developers of Ko Olina Resort.
Sekiguchi, who also developed the Grand Wailea resort on Maui, owns at least one prime piece of the resort - a 15-acre parcel on the Diamond Head side of the first lagoon and next door to what is today Aulani. Sekiguchi previously told PBN that he was partnering with Ko Olina Resort's current master developer Jeff Stone, president and CEO of The Resort Group, to develop the vacant parcel, but declined to reveal details.
Amelia Lim, a vice president of valuation and advisory services for CBRE Hawaii, declined comment about the project, but told PBN that she wouldn't be surprised if a well-capitalized group or partnership decided to build a large format destination resort along the lines of Aulani.
"Ko Olina can certainly support development on this scale because it has both availability of suitable sites and extensive infrastructure," she said.
A real estate source told PBN that the Atlantis Resorts project is an "impressive get for Jeff Stone." The Atlantis Resort would join Four Seasons Hotels & Resorts' first hotel on Oahu at the Ko Olina Resort, which is replacing the JW Marriott Ihilani Resort & Spa.
The new Four Seasons Resort Oahu at Ko Olina Resort is scheduled to open on April 15. The acquisition and redevelopment of the former Ihilani Resort cost a total of about $500 million. The redevelopment is being done by The Resort Group.
The 642-acre Ko Olina Resort, which originally was envisioned by Sekiguchi and the late Hawaii developer Herbert Horita to include 11 hotels and luxury condominiums and homes based around four man-made oceanfront lagoons and an 18-hole golf course, also is adding a luxury-branded hotel and a luxury-branded residential condominium.
Last year, China Oceanwide Holdings Ltd., which has investments in various sectors, such as real estate, finance, energy and media, purchased land at Ko Olina to build these two projects. Atlantis Resorts, which operates properties in the Bahamas, and Dubai, also has plans to unveil two more projects in 2017 -The Royal Atlantis Resort & Residences, Dubai and Atlantis Sanya in Hainan, China. PBN has reached out to Atlantis Resorts, The Resort Group and Sekiguchi for comment.
---
---