Prized Kauai Golf Course Eyed for Reopening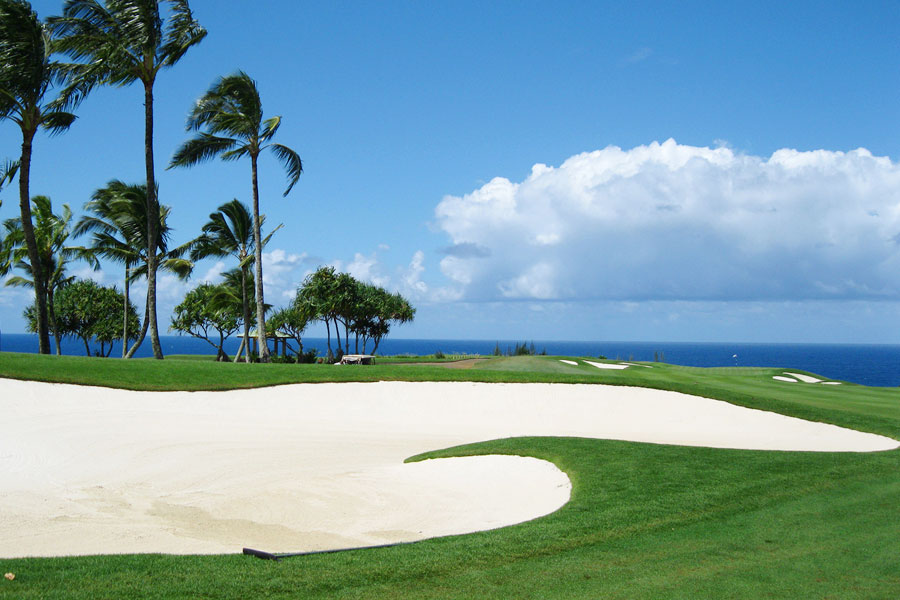 Since 2014 the Prince Course, a highly regarded golf course on Kauai's north shore, has been shuttered. In 2015 a $500 million plan to redevelop the property failed to come to fruition, and the course has sat idle ever since.
Now, a new development partnership has taken over the land and the Prince Course could return as soon as 2018. The Resort Group and East West Partners recently announced they will redevelop the community near Princeville at Hanalei, which includes the golf course and clubhouse and some residential homes.
In addition to a residential community with a focus on creating sustainable agricultural and ranch spaces, the project plans include a spa, retail and culinary center, gardens and fruit tree groves, Hawaii-themed pavilions and open spaces. Additionally the developers have plans to build out a network of trails that lead past tropical streams and waterfalls.
"Our goal is to open the golf course within 2018 and start the clubhouse remodel in the winter or spring," said Andy Sutton, managing partner of Hawaii for East West Partners, who has spent the last few years directing the development of the company's Club Villas at Kukuiula property on the south side of Kauai. "Our focus is to make the clubhouse and golf course trail system a great asset for the entire North Shore community, including programs on fitness, wellness, hiking, biking and golf."
The Prince Course, designed by Robert Trent Jones Jr., was voted Golf Digest's best new resort course in 1990 and was consistently listed among the greatest courses in the U.S. for two decades. The challenging, jungle-lined course features rolling topography with vistas of canyons and waterfalls. While the course has been closed since late 2014, Golf Digest still included it in its 2017 list of the best courses in the country and dubbed it the second best course in the state of Hawaii.
The course has been kept in decent condition, according to Sutton, and should not be too far off from reopening.
---
---