Blue Hawaiian Helicopters Reopens at Princeville Airport on Kaua'i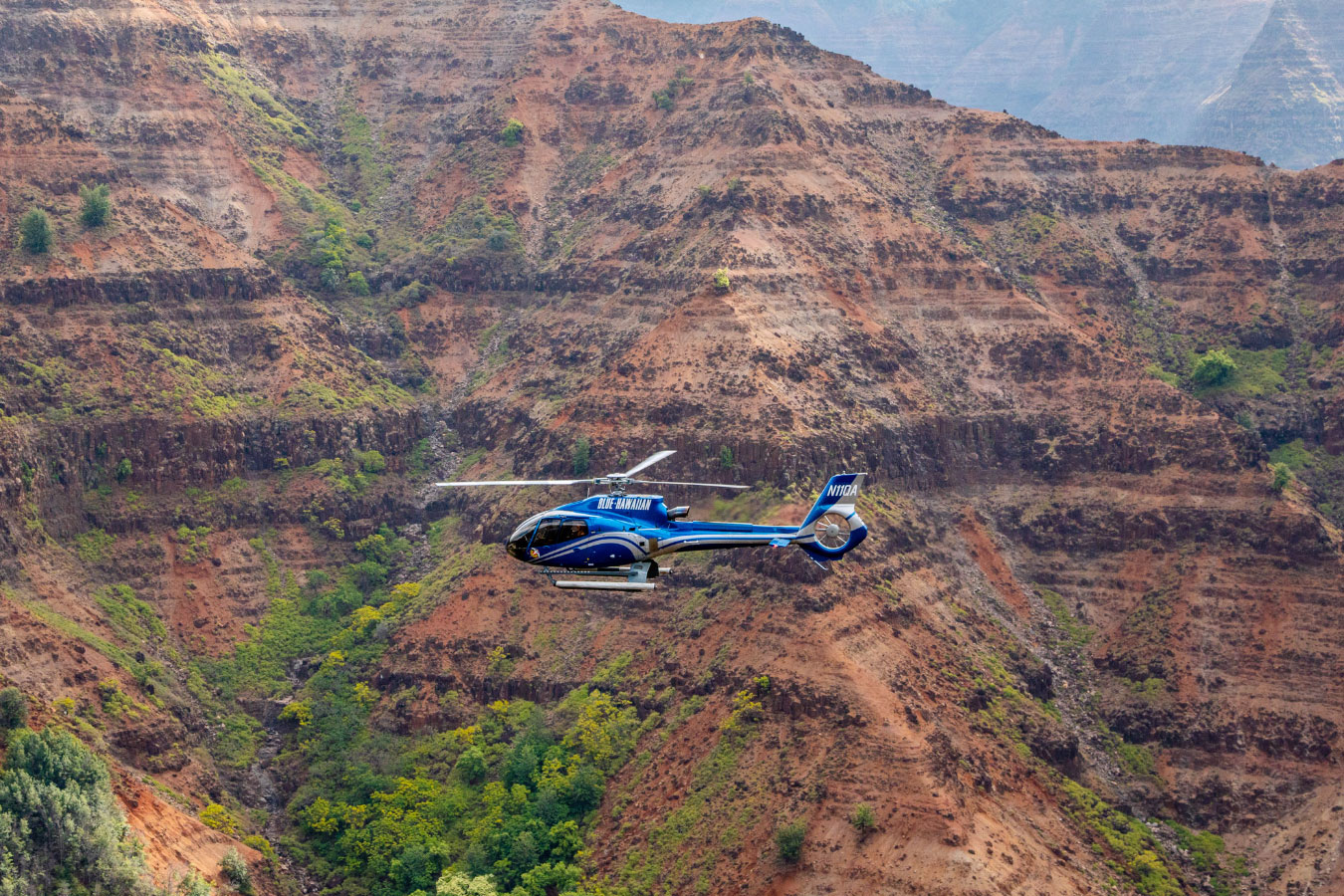 Three years after closing at the onset of the COVID-19 pandemic, Blue Hawaiian Helicopters has reopened its operation at Princeville Airport on the North Shore of Kaua'i.
The tour company, which also flies out of Līhu'e Airport on Kaua'i's East Side, made the most of the hiatus. The Blue Hawaiian facility at Princeville Airport received a makeover that was unveiled during its April 19 grand reopening. It included creating an executive lounge catering to the resort guest.
"We've invested over a million dollars to elevate and really rebrand and match all the new construction going on in this area," said Quentin Koch, Blue Hawaiian Helicopters' President and CEO.
This includes the multimillion-dollar renovation of the former St. Regis Princeville Resort. It is now 1 Hotel Hanalei Bay. The new resort, whose room rates start at about $1,200 a night and is built into the side of a cliff, reopened in late February.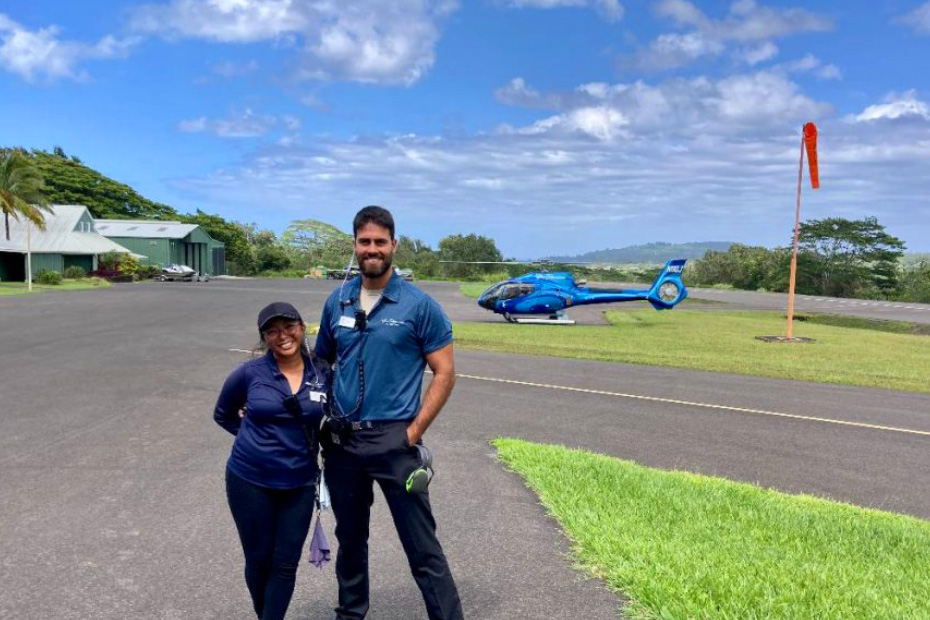 Blue Hawaiian staff said they are excited to restart the Princeville operation.
"There's so much to see on just this little small island," said Barrett Daligdig, Blue Hawaiian pilot supervisor and instructor. "In a 50-minute tour, I could show you almost the whole island."
Kaua'i is approximately 563 square miles, but about 70% of its landmass is only viewable to most travelers from the air, Koch said. Blue Hawaiian Helicopters offers both tours and private charters.
The flights provide great views of Manawaiopuna Falls (often called "Jurassic Park" falls), Olokele Canyon, Waimea Canyon (dubbed the "Grand Canyon of the Pacific"), and the 3,000-foot sea cliffs of the Nāpali Coast and the pristine turquoise-blue waters of Hanalei Bay.
Princeville Heliport
5-3541 Kuhio Hwy
Kilauea, HI 96754
Call: (808) 245-5800
Website: bluehawaiian.com
---
---