Land Purchased from Ko Olina Resort Developer added to Nature Reserve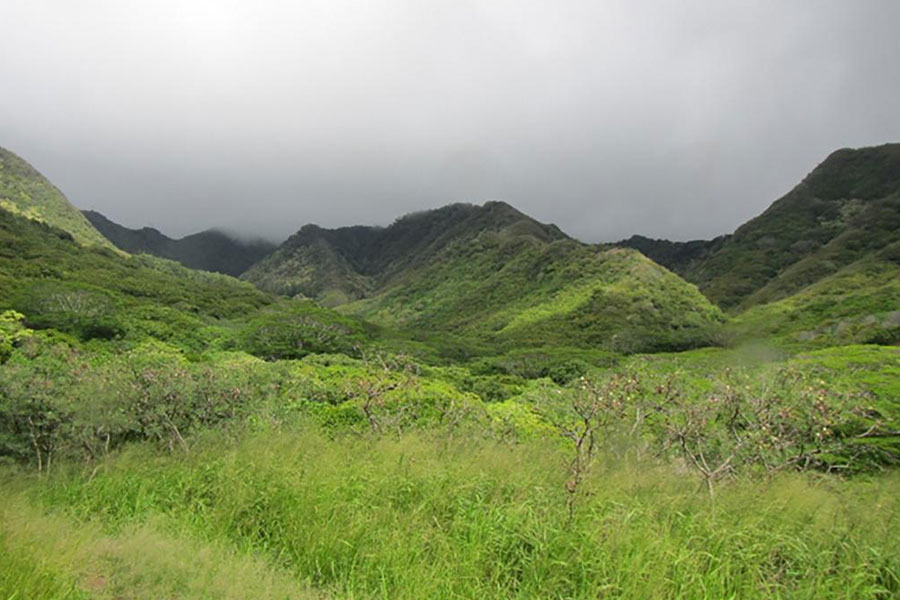 The City and County of Honolulu, the Trust for Public Land and two local organizations have closed on the purchase of a 9.5-acre parcel of land in Aina Haina from an entity owned by developer Jeff Stone that will be added to the larger Wailupe Nature Preserve.
The $4.1 million purchase price included $4.05 million from the city's Clean Water and Natural Lands program and $50,000 in private funds from the Aina Haina community through the Trust for Public Land. The Aina Haina Community Association and the Wailupe Ohana Council were also involved in the purchase of the land, which is located at the end of upper Hao Street.
The seller was Residences at Aina Haina LLC, an entity owned by Stone, the master developer of Ko Olina Resort, that had previously sought to build two single-family homes on the site. The city in 2013 revoked building permits for the projects over concerns there were historic sites on the property.
"This critical watershed is the final piece in the community's decades' long efforts to protect the back of the Valley," said Jeanne Ohta, president of the Aina Haina Community Association. "We are very grateful to the City and County of Honolulu and its partners for conserving this natural area and cultural treasure."
---
---