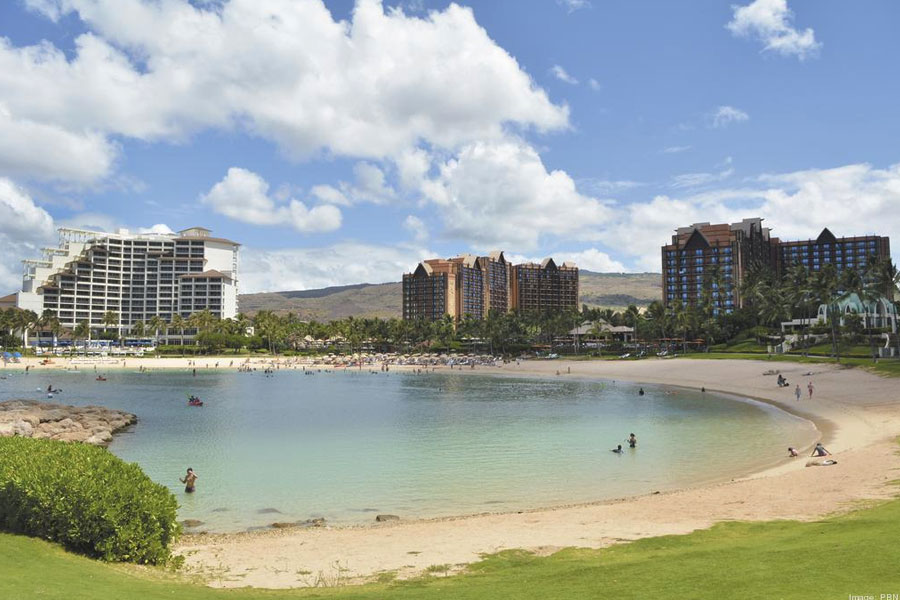 What developer Jeff Stone's plan to close the hotel for remodeling and luxury rebranding means for the visitor industry
With the Four Seasons very likely to take the place of the JW Marriott Ihilani Resort and Spa, West Oahu will benefit and Ko Olina will further position itself as not just another Waikiki. "There's a lot of momentum in West Oahu both for Kapolei as well as for Ko Olina," said Joseph Toy, president and CEO of Hospitality Advisors LLC. "I think Kapolei will be a nice complementary community with Ko Olina, similar to how Kihei is to Wailea."
In Kapolei, there are at least three hotel sites, and those could be used for community and business hotels, while Ko Olina remains a resort area, he said.
Toy said the original purpose of Ko Olina was to alleviate capacity issues in Waikiki, which had an average hotel occupancy rate around 80-plus percent in the 1970s and '80s. While downturns have alleviated the pressure, the time may be ripe for Ko Olina to come into its own.
"The market timing, in respect to capital availability and the various development cycles that tourist destinations typically go through, to see it finally come to fruition is something that a lot of people have been waiting for," Toy said. He noted that whenever there is an acquisition and major renovation, it's a positive sign of confidence in the market.
"Ko Olina is part of a larger piece," Toy said. "If you look statewide as a whole, there are a number of very high-end development or redevelopments that's going on. The capital markets are still flush with cash and the opportunities to acquire are few, but these opportunities can be spectacular. You're going to see some pretty interesting moves with a lot of the high-end properties as we go forward."
---
---