Four Seasons Resort Oahu at Ko Olina and Sensync Partners to Worlds First Multi-Sensory Virtual Reality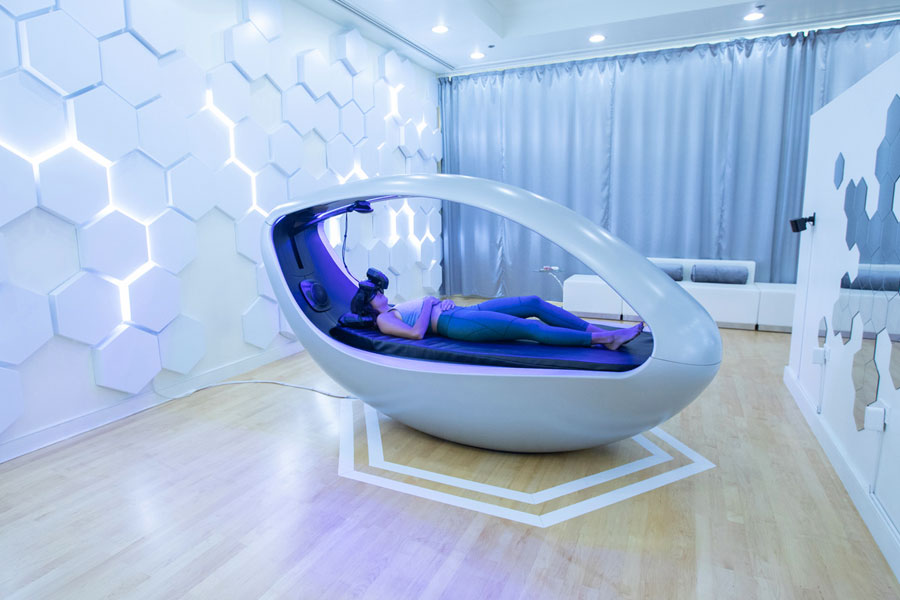 Four Seasons Resort Oahu at Ko Olina and Sensync, the immersive wellness company founded by Dr. Adam Gazzaley and Dr. Alex Theory, have partnered to introduce The Vessel - a luxury virtual experience that combines mixed reality innovation with advanced therapeutic technology to create a revolutionary, immersive sensory experience.
All around the world people are facing higher rates of stress, fatigue, anxiety, depression, insomnia, and other mental health issues. Concurrent with the upswing in mental health issues, there is an increased demand for solutions and new technology that can facilitate wellness in our daily lives.
The vision of the Sensync Vessel, a multi-sensory virtual reality wellness experience, is to displace guests from the burdens of their mind and unlock new approaches for relaxation and restoration. The Vessel offers guests of Naupaka Spa & Wellness Centre at Four Seasons Resort Oahu at Ko Olina a series of customised journeys that help "reset" their brains to achieve a more tranquil state of mind. Journeys such as Deep Space, Kairos, Ocean Cove, Zen Garden, Quantum Oneness, Crystal Cave, Lost Jungle, Floating Clouds and Deep Space range from 20 to 80 minutes based on guest preference. Limited appointments are now available.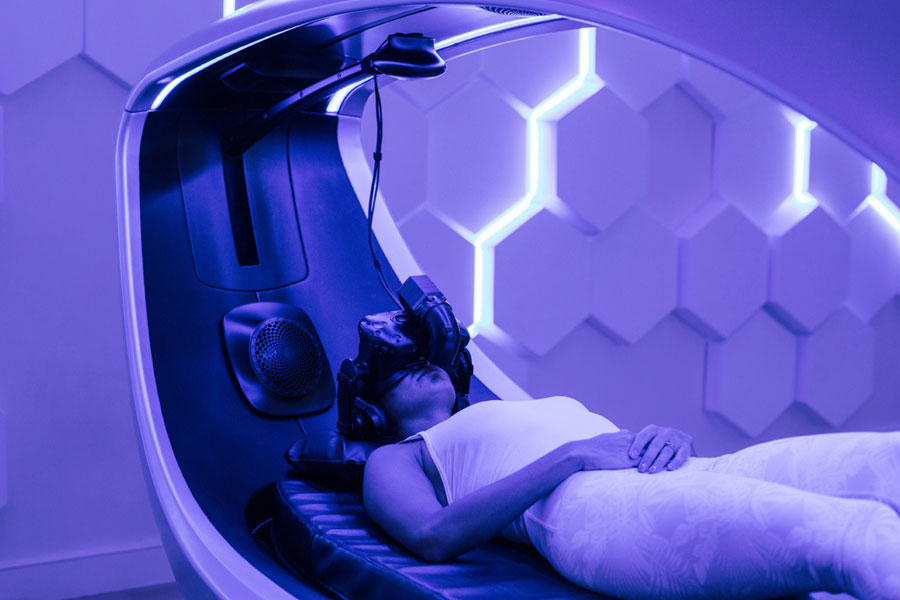 The Sensync Vessel's experiential treatments are designed to relax and restore the fatigued mind by taking guests on a virtual journey into nature so that their focus is pulled away from goal-directed thoughts, allowing a much-needed restoration from cognitive fatigue to take place. In the Vessel guests see, hear, smell, feel, and touch sensations of nature, presented in unison, leveraging the power of sensory synchronisation to create immersive nature experiences personalised in real-time by recordings of the guest's physiology, yielding a first-of-its-kind, closed-loop experience.
The Science of The Vessel
Sensync's Sensory Immersion Vessel is the world's first premium-level technology that integrates the presentation of comprehensive sensory environments (state-of-the-art devices delivering stereoscopic visuals, spatial audio, scent, vibroacoustics, proprioception, wind and temperature) with real-time, physiological data collection (onboard sensors recording respiration, heart rate, electrodermal activity and electroencephalography) to enable the generation of deeply-engaging, dynamic, closed-loop experiences.
---
---