The Resort Group Launches Pronghorn Realty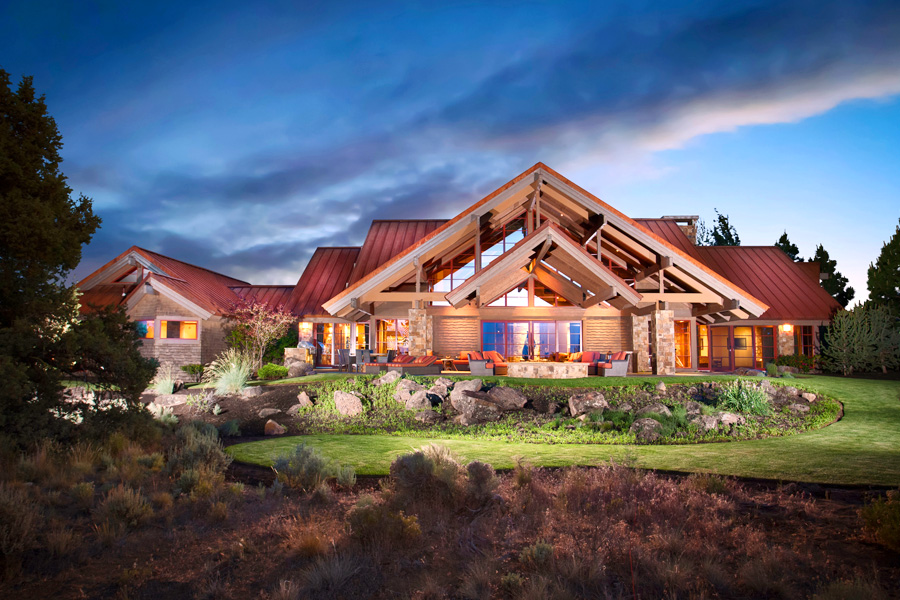 The Resort Group, a master developer of world-class mixed-use resort communities and owners of Pronghorn, today announced the launch of Pronghorn Realty, a new real estate brokerage dedicated to on-site property and homesite sales, as well as club memberships, at the premier residential resort community in Bend, set on 640 acres amidst Central Oregon's 1,000-year-old juniper forest and surrounded by the Cascade Mountain Range.

Pronghorn offers whole and fractional ownership within its several distinct neighborhoods. Speaking to the growing trend toward smaller, more efficient vacation homes, new real estate offerings include the ability to build properties ranging 1,500-1,800 square feet, meaning buyers can now take advantage of more affordable vacation home prices. Larger, luxury homes up to 4,700 square feet with expansive outdoor space and stunning views are also available at Pronghorn starting in the mid-$850,000s. Fractional ownership within 16 spacious units is available from the low-$50,000s to low-$90,000s.
Another added benefit for Pronghorn owners is the ability for nightly rentals in the Tesana neighborhood, allowing new and current homeowners to take advantage of the robust rental vacation market in Central Oregon. A new, reduced club membership fee is also being introduced for real estate buyers. Additionally, monthly membership dues have been reduced by 40% on average, providing an even further value-oriented membership offering at Pronghorn.
"We are excited to expand Pronghorn's real estate footprint and open up Central Oregon's premier residential community to a wider audience of second and third home owners," said The Resort Group Project Manager Michael Kosmin. "These new real estate offerings and fee structures speak to the shift in dynamics and demographics we are seeing in today's vacation homeowners and answer the call for more affordable and smaller housing options."
Pronghorn real estate options include:
The Residence Club at Pronghorn - The first private residence club in the Pacific Northwest offers 1/12th fractional ownership with three- and four-bedroom residences, 2,000 to 2,600 square feet. Situated along the 18th hole of the Jack Nicklaus Signature Golf Course, residences feature a stunning great room with a large fireplace, master bedroom, hardwood floors and custom furniture throughout, full kitchen with granite countertops and Wolf and Viking appliances, private guest suite with separate entrance, private garage, full storage services and WiFi.
Tesana - Nestled between the Nicklaus and Fazio fairways, this contemporary residential neighborhood blends modern architecture with the natural mountain settings. Homesites start in the low-$100,000s and average slightly more than ¼-acre and can accommodate homes of 1,500+ square feet of interior space and 300 square feet of exterior space.
Pronghorn Estates - Expansive one-half to one-acre homesites woven alongside Pronghorn's picturesque golf courses can now accommodate smaller homes of 2,200+ square feet of interior space and 300 square feet of exterior space. Homes can now be built with flexible architectural guidelines and breathtaking mountain views on a limited number of sites, starting at $240,000.
The Villas - Embodied by elegant stone, stucco and timber, the 2,700-4,700-square-foot Villas embrace life in the great Oregon outdoors with expansive patios with fire pits and open, trellised walkways.
Pronghorn homeowners have access to full resort amenities, including the Jack Nicklaus Signature and Tom Fazio Championship golf courses, which are consistently ranked among the best in the world and were open to golfers in 2014 a total of 343 days thanks to Pronghorn's unique location in sunny Central Oregon, with its mild year-round climate. Other community offerings include a 55,000-square-foot Clubhouse, full-service spa, farm-to-table dining at three restaurants, a kids' program through Camp Pronghorn, as well as a wide variety of exclusive, personalized outdoor pursuits arranged by the Pronghorn Adventures team.
Pronghorn, only 11 miles from Bend, is beloved for its countless outdoor adventures, perfect for those living an active lifestyle. Central Oregon offers year-round access to some of the country's best recreational sports from skiing and snowboarding at Mt. Bachelor to fly fishing and white water rafting on the Deschutes River, as well as world-class rock climbing, road cycling, mountain biking, stand-up paddle boarding and more. Pronghorn is conveniently located minutes from downtown Bend's budding art and dining scene and renowned craft beer culture, with 19 breweries along the Bend Ale Trail.
For Pronghorn Realty inquiries, contact 866-537-2335 or visit Pronghorn Real Estate.
About The Resort Group:
As a master developer, TRG creates or re-shapes distinctive world-class mixed-use resort communities and has successfully introduced prospective clients, partners and investors to exciting real estate development opportunities in Hawaii and internationally. TRG has been responsible for the tremendous growth of two master-planned resort communities in Hawaii, Honolulu's Ko Olina Resort and Kauai's Princeville at Hanalei, which feature a selection of globally recognized and award-winning luxury resorts and hotel brands, vacation homes, a private marina, condominiums, restaurants, retail and commercial spaces, golf courses, and sports and fitness facilities. For more information, please visit http://www.theresortgroup.com.
About Pronghorn:
Pronghorn has received recognition as the premier resort community in the West and was first to offer a Jack Nicklaus Signature Golf Course and Tom Fazio Championship Golf Course side-by-side. Resort facilities include multiple restaurants, a full-service spa, world-class clubhouse, Troon Golf academy, and Trailhead, a facility for family recreation offering immediate access to Central Oregon's numerous outdoor activities. In June 2015, Pronghorn broke ground on its new Huntington Lodge, a 66-key guest lodge that is set to debut June 2017. For more information visit PronghornResort.com.
---
---