Pronghorn Resort's Allure Grows alongside Increasing Home Sales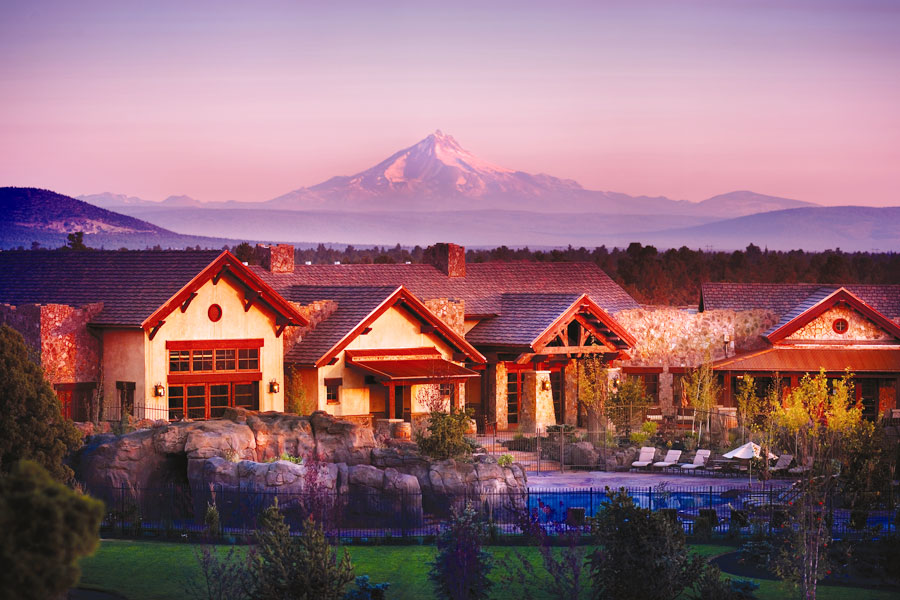 BEND, Ore. Pronghorn Resort, Oregon's four-season golf mountain resort community located 169 miles east of Portland, ended 2015 with approximately $8 million in realty sales. "Over the years, we have seen many Pronghorn visitors become owners serving as strong testament to their commitment," said Leslie Campbell, Real Estate Sales Manager for Pronghorn. "Our strong homeowner communities enjoy a relaxing weekend getaway, or spending multiple weeks immersing into our mountain retreat culture."
Since 2006, Pronghorn Resort sold four homes and 27 home sites, with 12 under contract; prices from $69,000 to $2.1 million. They've seen a 42% average price increase for home sites, and a 13% increase for custom homes from 2014. Pronghorn's median home price is $1,346,000, compared to Deschutes County median price of $375,000 for a single-family home.
"Pronghorn Resort's second-home market reflects the primary home market's strength in Bend," said Campbell. "With the region's significant growth in the real estate market, Pronghorn's housing market is thriving."
Pronghorn Resort invites the public for home tours on Friday, July 15-Sunday, July 17 and Friday, July 22-Sunday, July 24. The distinct Four Peaks and Estates neighborhoods provide a village experience. Four Peaks offers smaller homes starting at 1,500 square feet with a starting price in the $600,000's. The Estates' homes start at 2,200 square feet with prices from $850,000 for a more private retreat within a gated enclave. Seasonal activities include 20,000 acres of BLM, hundreds of miles of trails, skiing, snowboarding, fly-fishing and more. For more information about Pronghorn Resort's real estate, visit PronghornResort.com or contact Leslie Campbell at leslie.campbell@pronghhornresort.com or (541) 693-5400.
About Pronghorn Resort
Set on 640 acres amidst Central Oregon's 1,000-year-old juniper forest and Cascade Mountains, Pronghorn has received recognition as the premier Western resort community and was first to offer a Jack Nicklaus Signature Golf Course and Tom Fazio Championship Golf Course side-by-side. Resort amenities include multiple restaurants, a world-class clubhouse, Troon Golf Academy, outdoor heated pools, and customized adventures, taking advantage of the proximity to Bend's outdoor activities, cultural interests, and culinary and craft beverage experiences. Pronghorn is a signature project of The Resort Group, a master developer group that creates distinctive world-class mixed-use resort communities. For more information, call (866) 372-1003.
---
---