Condé Nast Traveler: the Huntington Lodge is a Hottest New Hotel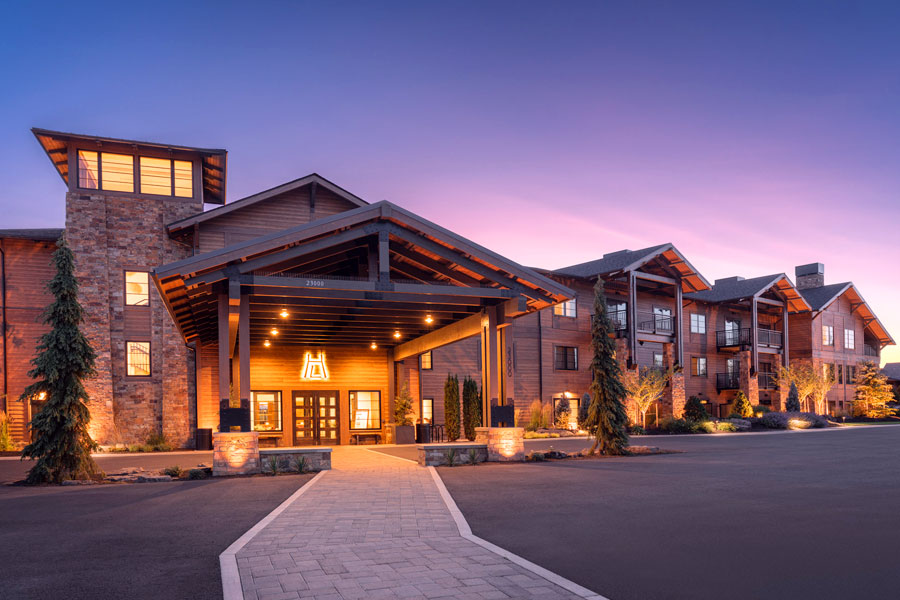 We are thrilled to announce that the Huntington Lodge was featured in Condé Nast Traveler's list of "The Hottest New Hotel Openings of Summer 2019." We are honored to be listed amongst a very special group of nine game-changing properties from around the world. Here's what Condé Nast Traveler had to say about Pronghorn Resort's new luxury hotel:
Bend is one of the Pacific Northwest's best-kept secrets. It's a sort of sleepier Boulder or Tahoe with excellent (and shockingly uncrowded) skiing at nearby Mount Bachelor in the winter; rafting and fly fishing on the Deschutes River; hiking, mountain biking, and trail running in the summer; and a robust craft beer and budding restaurant scene year-round.
The default way to tap into this high desert wonderland has always been to rent a vacation house in the nearby resort community of Sunriver, or to stay at one of the (kind of corporate) hotels in town. This is why the opening of Huntington Lodge, a 104-room retreat on 640 acres in the world's second largest juniper forest, is such a big deal for the area. Rooms have the perks of a rental home-fireplaces, kitchens, and terraces with views of the surrounding Cascade Mountains-but you also get access to the resort's restaurants and its wellness teepee, where you can do a sage workshops, yoga classes, or a crystal sound meditation session.


Pronghorn Resort
65600 Pronghorn Club Drive
Bend, OR 97701
Visit www.pronghornresort.com
Call (866) 320.5024
---
---