Five-star Living in the Pacific Northwest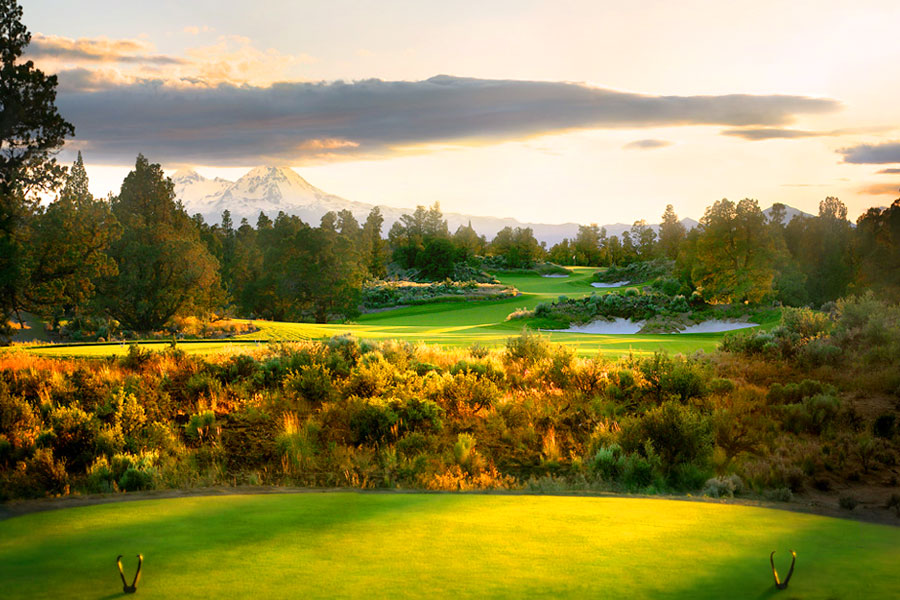 Luxury Oregon golf resort lures mild-weather lover
With over 300 days of sunshine per year and easily accessible by air, Bend, Oregon is teeming with possibility. Golf, microbrewery tours, fishing, cycling and whitewater rafting are just a few of the summer-fall draws, while winter -early spring offers skiing at Mount Bachelor.
Pronghorn Resort, 15 minutes from Bend by car has superb Jack Nicklaus and Tom Fazio courses open year round. People are known to tee off in February.
"I have golfed every month of the year here," said golf professional Joey Pickavance, while dining on fresh scallops at the clubhouse Chanterelle restaurant. "It's a little chilly in February, but you get those sunny days and it's magic.",
With views of the grand Cascade mountains, Bend is attractive to Canadians who love the outdoors but not the price tags of more exclusive locations. A town of 77,000, with just the right mix of good eats and entertainment, Bend has a lot to offer both tourists and residents.
"It's got that small-town feel. It's safe and there are lots of fun things to do, including good concerts," said Ted Bainbridge, 48. Ted and Leslie Bainbridge, formerly of Tsawwassen, B.C., moved to Bend in 2001, simply because they loved it. "It's a great place for kids to grow up and for grown-ups to play. It reminded us of B.C., but with bigger landscape - bigger mountains, bigger rivers, better golf," said Bainbridge, from his home in Bend. The couple looked around California and Utah, but kept coming back to central Oregon, where it's desirable year-round.
A publisher in the tourism industry, Bainbridge is familiar with what is available for golf resorts in the western U.S. and Canada. "Pronghorn is the best. The golf courses are tremendous, the clubhouse is top notch and the staff knows how to treat you right," said Bainbridge. "Mike knows how to make a decent cocktail in the lounge too, very important!"
Pronghorn was originally an exclusive golf community and became accessible to the public with the opening of the 48-suite lodge in 2010. In 2012, The Resort Group purchased Pronghorn. Prestigious Auberge Resorts now manages it, making Pronghorn the first and only luxury-branded five-star resort in the Pacific Northwest. "The changes are great for business, service and a positive atmosphere," said Spencer Schaub, general manager of the resort.
Thinking of buying?
Real estate: For more information on real estate at Pronghorn, contact Deb Tebb at 541-693-5411.
Ski: Stay and Play or Ski and Stay packages allow you to experience Pronghorn.
Featured home: For information and photos to online to PronghornResort.com
Dining at Pronghorn: Trailhead Grille; try the ahi salad. Also a dining highlight, Chanterelle Restaurant, known for its Pacific Northwest cuisine
Getting there: Alaska Airlines year-round. Pronghorn is 25 kilometres from Bend/Redmond airport.
---
---