The Prince's Return in Kauai: Top 100 Hawaii Golf Course Is Set To Re-Open In 2018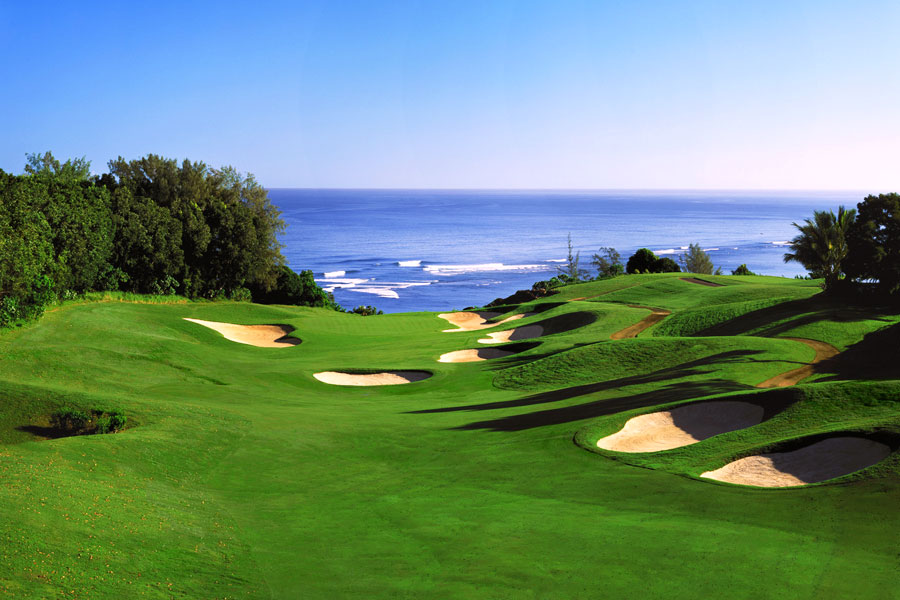 One of the very best golf courses in the country is coming out of hibernation. The Prince Course on the north shore of Kauai closed to public play at the end of 2014 and a layout regarded by some as the best in Hawaii has remained in limbo since a $500 million development plan fell through in 2015. But the Prince is now set to make a return as part of a new high-end residential community near Princeville at Hanalei.
The target date for a re-opening is 2018, after the course is refreshed and the clubhouse is remodeled.
"We're excited to get it back in action," says Andy Sutton, who is helping lead the project as managing partner of Hawaii for East West Partners. The company, which has more than 50 urban and resort development properties across the U.S., partnered with The Resort Group to create the new community on Kauai's North Shore.
Even though the Robert Trent Jones Jr.-designed Prince Course has been closed to the public for years, it's curiously remained a fixture in the national rankings. Golf Digest this year ranked The Prince as the No. 20 public course in the U.S. - one spot ahead of Kapalua's Plantation Course on Maui which hosts the PGA Tour's champions-only event every January. The Prince is also slotted by Golf Digest at the No. 2 golf course in all of Hawaii, behind only the ultra-private Nanea on the Big Island.
For those golfers who chase top 100 lists, it's surely been maddeningly frustrating to have such a highly-rated course essentially in a state of suspended animation. I had the opportunity recently to visit Kauai's North Shore and write about the Princeville Makai Golf Club, which overlooks the postcard picture that is Hanalei Bay. While the Makai course - the first solo design from RTJ Jr. - has continued to climb in the rankings, the questions and rumors about the Prince have persisted.
The Prince was voted Golf Digest's best new resort course of 1990 and was among America's 100 Greatest from 1993 through 2013. Once featured in a Tiger Woods video game, the course is a wild jungle adventure across rolling terrain that features penal forced carries, lush canyons, scenic waterfalls and rocky streams. Some golfers loved the course and the challenges it presented. Others deemed it too difficult or didn't like the angles that could take driver out of the bag. The current owners of the property have maintained the Prince Course and kept a crew the past several years it's been closed, so it remains in pretty good condition. Sutton said he even got to sneak in a few holes at the course within the past week.
---
---